Team
The ESKARIAM team consists of lawyers, engineers, experts in robotics and artificial intelligence, marketing, finance and processes, all of them with a consolidated professional background in large firms and united by the same vision: to transform the legal sector and offer our clients a high level of quality and stand-out service based on innovation and supported by modern business management formulas.
Specialising in high value class actions, the ESKARIAM team works with the goal of winning every litigation we lead on behalf of our clients.
We use professionalised management techniques and useful technology which, when applied to each process, helps us to manage mass class with the highest standards of quality and customer service.
We prepare ourselves every day to be better and to offer unparalleled service and attention to our clients. We share the motivation to transform the way law is practised in Spain and EU, to grow as professionals and to augment ESKARIAM's years of experience.
We are excited by the prospect of constantly advancing and being part of an innovative company that seeks to make the world a fairer place. If, like us, you want to join an exciting project to evolve society and continue to develop as a professional in a MULTIDISCIPLINARY environment, you can send us your CV to empleo@eskariam.com.
Get to know ESKARIAM
ESKARIAM is the brainchild of David Fernández, founder and CEO, created with the aim of advancing and transforming the legal profession in Spain. This disruption was joined by A TEAM OF PROFESSIONALS from various areas that share the strength and mission of ESKARIAM, and, later, the private equity firm MOIRA CAPITAL, which opted for an innovative model in the mass claims sector.
In ESKARIAM we understand law in a different, more modern way, more closely connected to reality, working to make the world a fairer place with a single objective: to win.
In a world where personalist justice focuses on individual gains, we stand for the strength of the collective. We break down the bureaucratic barriers of traditional offices to solve social problems and become agents of change.
Our team carefully analyses the potential of each case to offer the best response to the most complex litigation and the best defence for our clients, providing a disruptive business model within a more traditional sector such as the legal profession.
Today, years later, we are still stronger and more excited than ever to see those dreams come true and observe how ESKARIAM is actively collaborating to make the world a fairer place for everyone.
ESKARIAM, another form of practising law
Our model is based on the identification of large, complex and high value disputes, which allows us to provide solutions to thousands of affected parties, always positioning ourselves on the plaintiff's side.
Download Corporate Presentation
Experts
We have specialised teams for each dispute, consisting of professionals of recognised prestige. We identify large, complex and high value disputes in order to provide solutions for thousands of affected parties.
Cross-management
We enhance the efficiency of our activity with a cross-management model integrating the management teams (processes, IT, finance, marketing) with the specialised legal team for each case, offering our clients a high level of legal quality and service.
Always on the plaintiff's side
In all claims in which we are involved, we represent the affected party, which allows us to carry out our processes efficiently and to eliminate conflicts of interest.
Collective strength
Our experience shows that the union of those affected generates a better position for each affected party, favours negotiation with the other party and solves the difficulties inherent in the individualised management of each case. In our claims, we seek and bring together the greatest number of claimants to enable us to take advantage of the strength of the collective.
Process integration in decision making: high viability and a multi-sector product portfolio
Thanks to our decision making process, which we call 'ESKARIAM DMP' (Decision Making Process), we analyse each claim in detail and select complex, high value disputes in a balanced manner. The DMP analyses three key aspects of each claim: legal feasibility, market research and financial analysis.
Standardization of processes, proprietary software and useful technology
Standardization of processes allows us to apply useful technology to deal with large volumes of clients and data, all in an efficient manner.
Our platform allows interaction with clients so that they can contact, and engage us and send their documentation at the click of a button, tracking their claim from their profile.
Equally, our software is designed for the intelligent reading of documents, the extraction of relevant data and the financial calculation of judicial case files. All of this allows us to enhance the efficiency of the mass claims that we lead, with reduced teams.
A contingency fee proposal that is unique to the sector
All the claims in which we participate allow our clients access to high value advice and defence with a 100% contingency fee system that allows the client to litigate without having to pay anything until the end of the proceedings and only in the event of a favourable outcome. To this end, ESKARIAM pays 100% of the costs and expenses of the process and assumes the risk of imposition of costs if the claim is dismissed.
Values and EGS
We are a company with values and objectives.
In ESKARIAM we believe in strength in numbers.
In a world where personal justice focuses on individual gains, we empower the collective affected by abuses of power. We remove the bureaucratic barriers of traditional offices to solve social problems and become agents of change.
Our mission is to make the world a fairer place by providing affected groups with the legal knowledge and the appropriate means to win their claims.
We unite
We unite people affected by the same cause. We leverage the strength of the group to make a positive impact.
We litigate
We put the experience of our professionals, an innovative methodology and the best technological tools at the service of major causes.
We advance
We are a team that works to win, respecting the rules of the game and challenging the establishment.
In Eskariam we not only promote the transformation and advancement of the Spanish legal sector but we also want to strengthen our solid commitment to society because we believe in our vocation for social service and in making our mission a reality: to make the world a fairer place.
Security at ESKARIAM
At ESKARIAM, aware of the importance of securing the information we handle as a legal services company specialising in major litigation, we consider the information systems that allow us to process, store, communicate and manage this information to be key. We have therefore implemented an Information Security Management System (ISMS) based on the ISO27001 standard for security management, establishing a model of continuous improvement.
The implementation of the ISMS in ESKARIAM allows us to establish the methodological, technical and organisational management controls necessary to effectively and measurably guarantee the preservation of the levels of confidentiality, availability and integrity of the information. This guarantees the continuity of the business, without affecting the security of the information.
As a service provider to Public Administrations, it is also committed to complying with the requirements of the National Security Scheme (ENS), which creates the necessary security conditions in the use of the state's electronic media.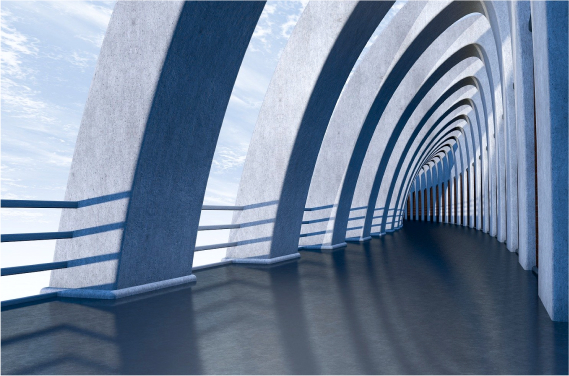 ---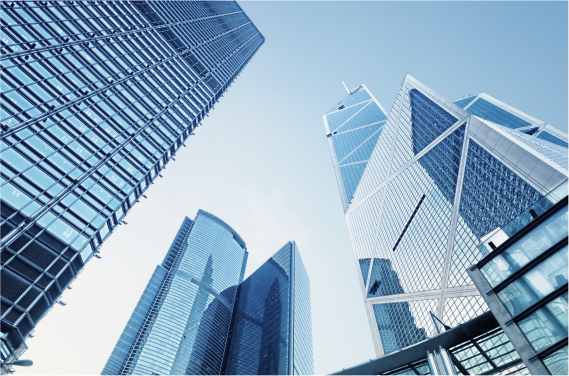 Furthermore, ESKARIAM complies at all times with the General Data Protection Regulation (RGPD), current legislation on data protection to guarantee the confidentiality and integrity of personal data.
At ESKARIAM, the spirit of continuous improvement and good corporate governance prevails, which is why we implement procedures and good practices in the field of Compliance to establish preventive actions for compliance management, control and response to risks. ESKARIAM's commitment is to establish increasingly optimised security controls to safeguard the integrity of information and increase the trust of our clients and partners.