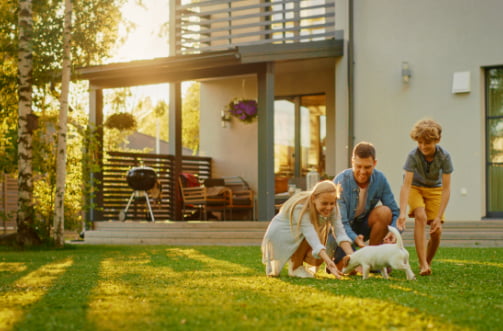 At ESKARIAM we have Spain's pioneering team of lawyers in recovering the money invested in the purchase of off-plan homes throughout the country. Due to the financial crisis, many under construction homebuyers who had handed over significant amounts of money in the hope of owning a home saw the developers or construction companies declare themselves insolvent, leaving the constructions unfinished. The affected buyers were left without a finished home and without savings due to the bankruptcy of promoters nationwide.
Among our lawyers specialising in undelivered housing are the lawyers who obtained the first Supreme Court ruling that allowed those affected to recover their money from the financial institutions, defining the current jurisprudence of Law 57/68. Thanks to that first favourable judgment obtained by our team of lawyers, it is possible for the thousands of affected buyers of undelivered housing in Spain to recover the amounts paid on account plus the legal interest generated by those amounts since they were paid.
The ESKARIAM team's success rate in Deposits is over 97%.
How is ESKARIAM helping those affected by undelivered housing in Spain?
Our team of lawyers specialising in non-delivery claims in Spain has years of experience defending the interests of these buyers, having recovered more than €350,000,000 for more than 5,000 affected parties. Those who had a purchase contract and all the documents supporting the payments made to the developer could start the claim process with ESKARIAM up to October 2020.
Are those affected by undelivered housing covered by the law if they do not live in Spain?
Those purchasers of a property that was not delivered to them due to the bankruptcy of the developer and who are not resident in Spain are also covered by the law, as it only excludes purely speculative property purchases. The process is the same as that which a Spanish citizen would follow. A team of lawyers from Hausfeld & Co LLP and ESKARIAM will study your case, advise you and guide you through the claims process.

In ESKARIAM we also help to recover money from those affected by undelivered housing in the Trampolin Hills and Solera El Trampolín developments through our company Grupo Lawyer. We acquire portfolios of Deposits litigation from other law firms and lawyers' offices. visit our page and contact us.
Contact us